EAST SIDE NAPLES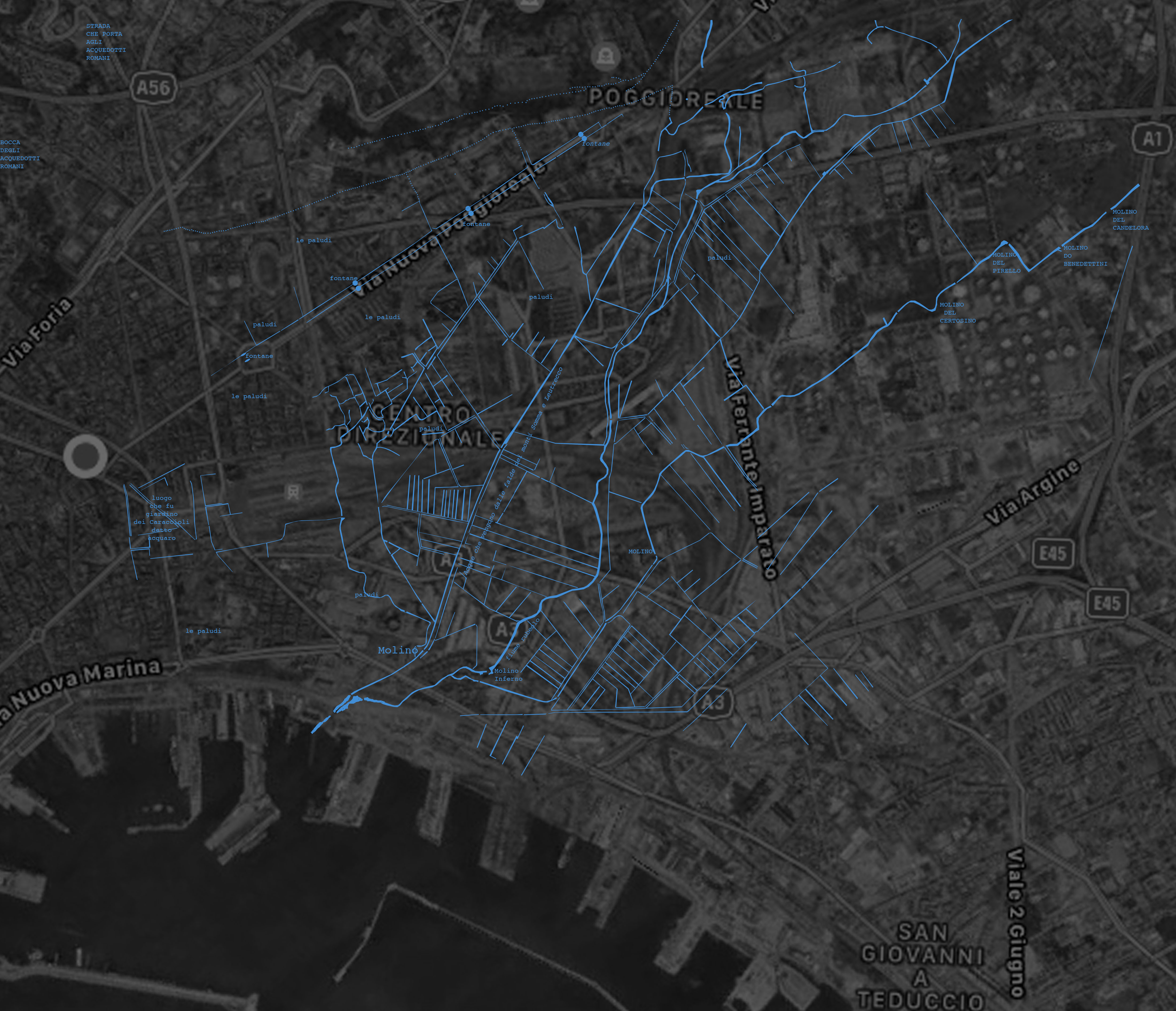 By superimposing the tracks of the waters descending from Vesuvius and from the Piana di Nola, extrapolated from the map of the Duke of Noja of 1650, with a google map, we realize why the whole eastern area of the city of Naples suffers from continuous and abundant flooding.
Duca di Noja detail of the area of Ponte della Maddalena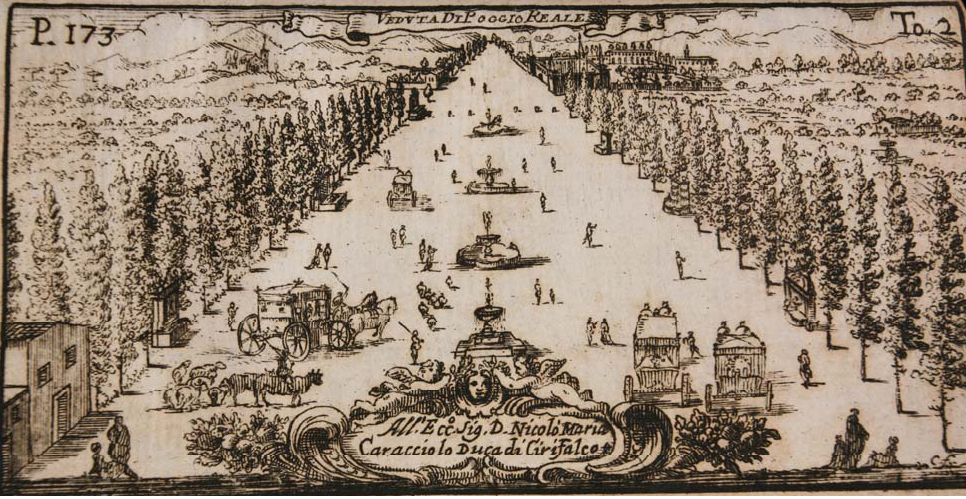 The ancient via del Poggio Reale marked with fountains and drinking though for animals.
WEST SIDE NAPLES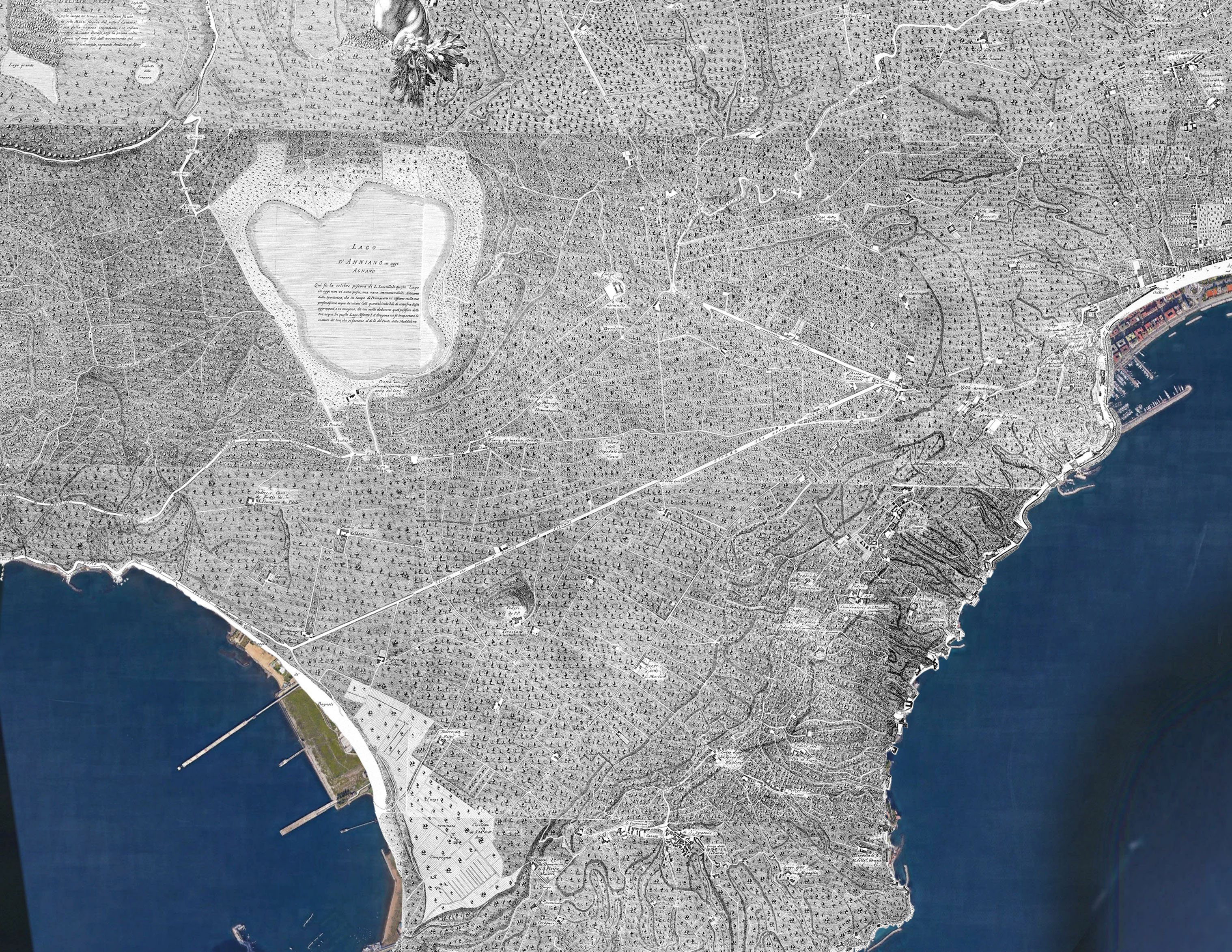 Sovrapponendo la carta del Duca di Noja ad un'immagine satellitare di Google, comprendiamo la devastazione avvenuta in queste aree, un tempo caratterizzate da campagne e risorse naturali.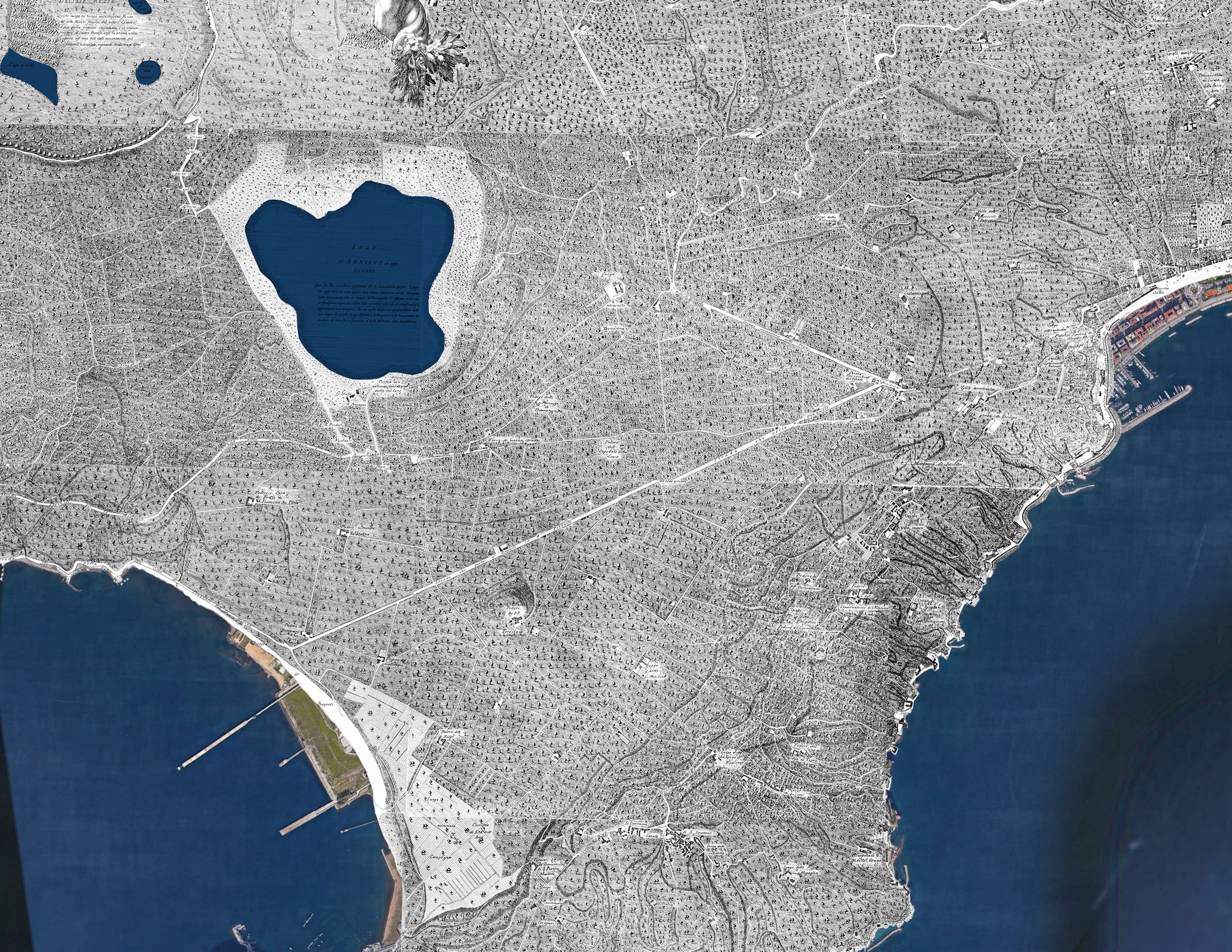 Il lago di Agnano era parte integrante di un sistema naturalistico che dai Campi Flegrei si allargava alle aree settentrionali della città, fino al Volturno.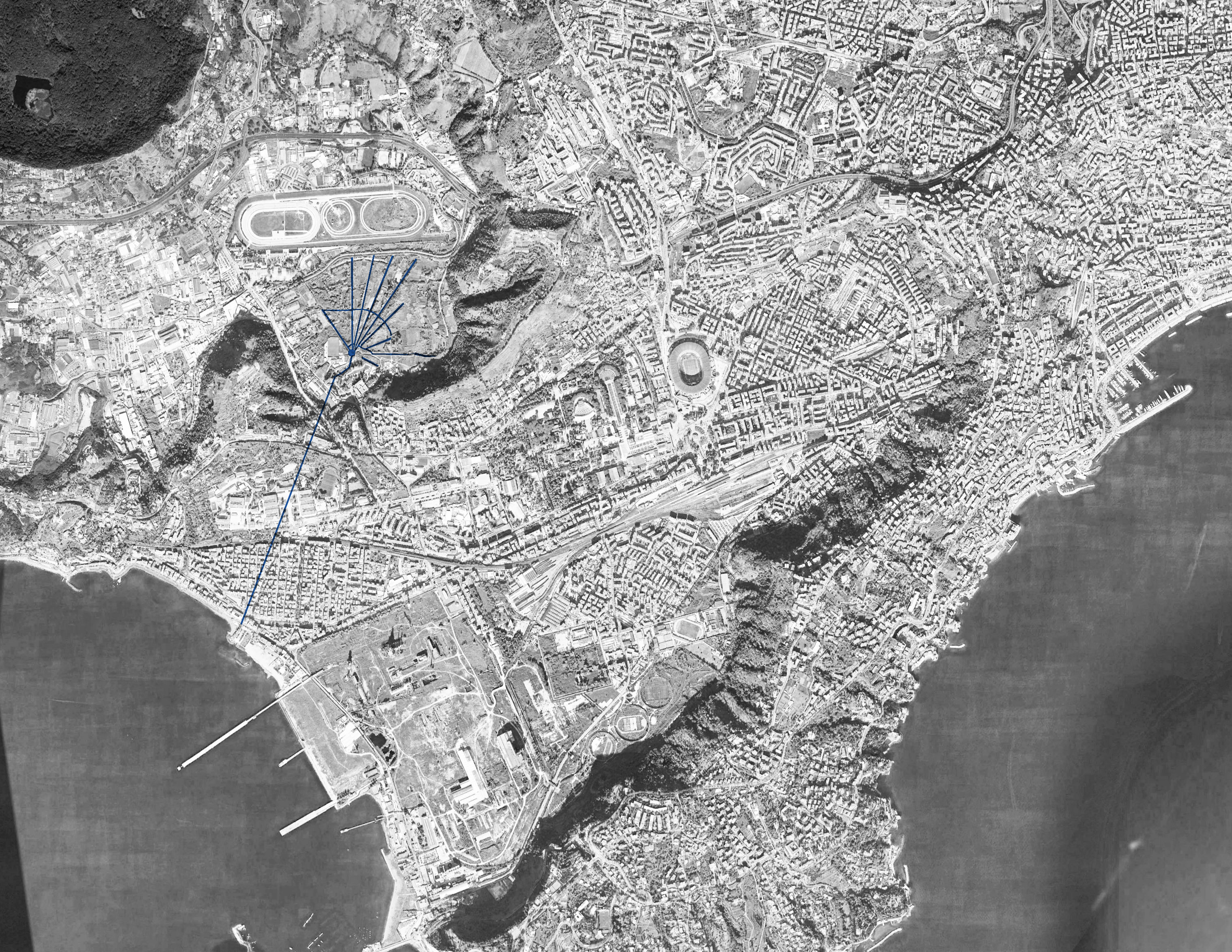 Con l'operazione idraulica di drenaggio delle acque sorgive nella Conca di Agnano e il traforo attraverso il Monte Spina, il lago si svuota dando spazio a edifici e strutture di vario genere  che sorgono nell'area protetta, alcuni di questi senza alcun rispetto ai vincoli paesaggistici.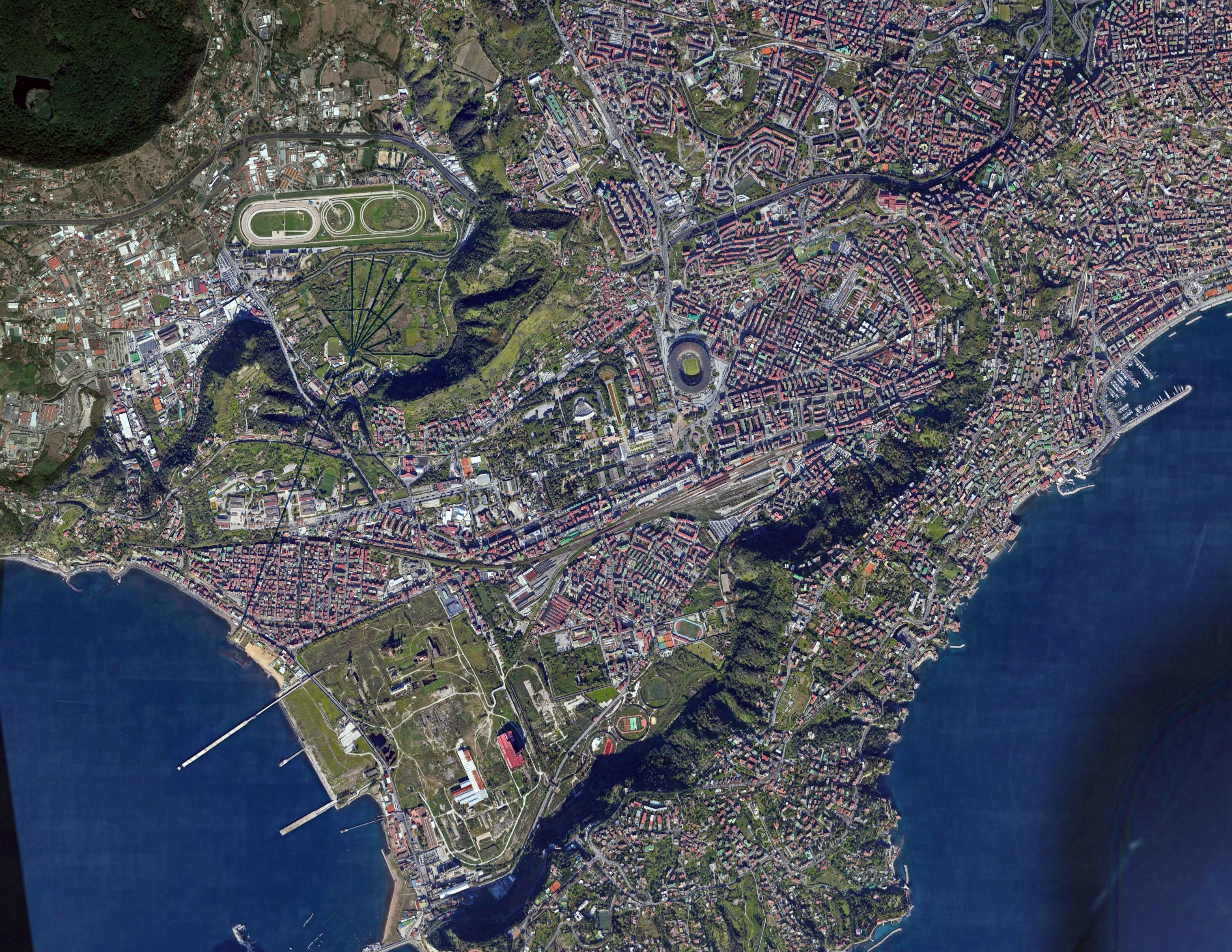 Le acque provenienti dalle numerose sorgenti, all'epoca dello scvuotamento del lago se ne contavano 72, vengono tutte convogliate attraverso i canali a raggiera in una vasca centrale e da li, attraverso un tunnel della lunghezza di 1Km e una pendenza di 1m, vengono riverste a mare, all'altezza della via Napoli, tra i 150 e i 200 metri cubi al secondo.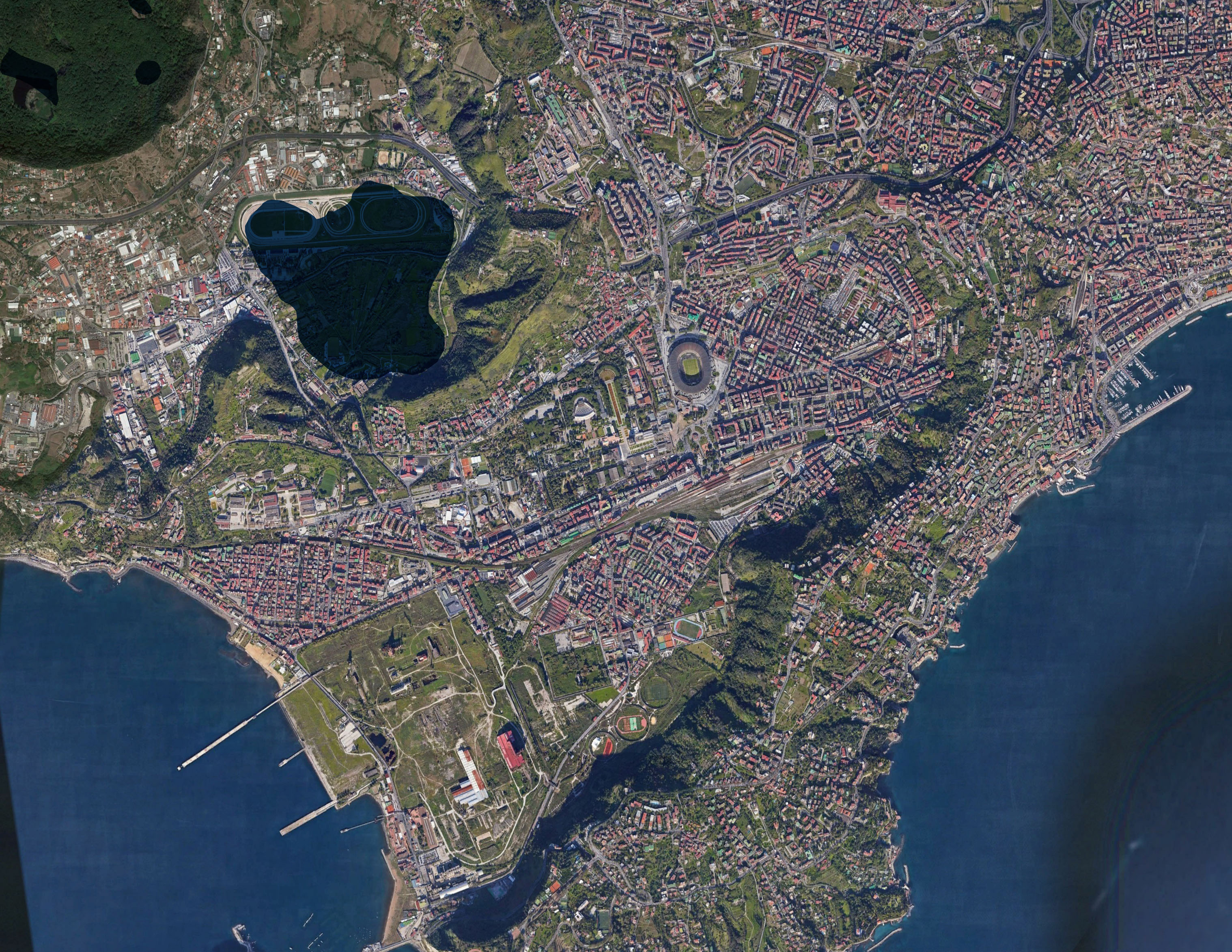 Un Tappo a chiusura del tunnel causerebbe un nuovo allagamento della Conca di Agnano ed il ripristino dell'antico lago. Le acque provenienti dalle numerose sorgenti potrebbero essere utilizzate al meglio per le loro specifiche proprietà. per il riscaldamento, per il raffreddamento, per le cure ed il benessere, da bere.
CENTRE OF NAPLES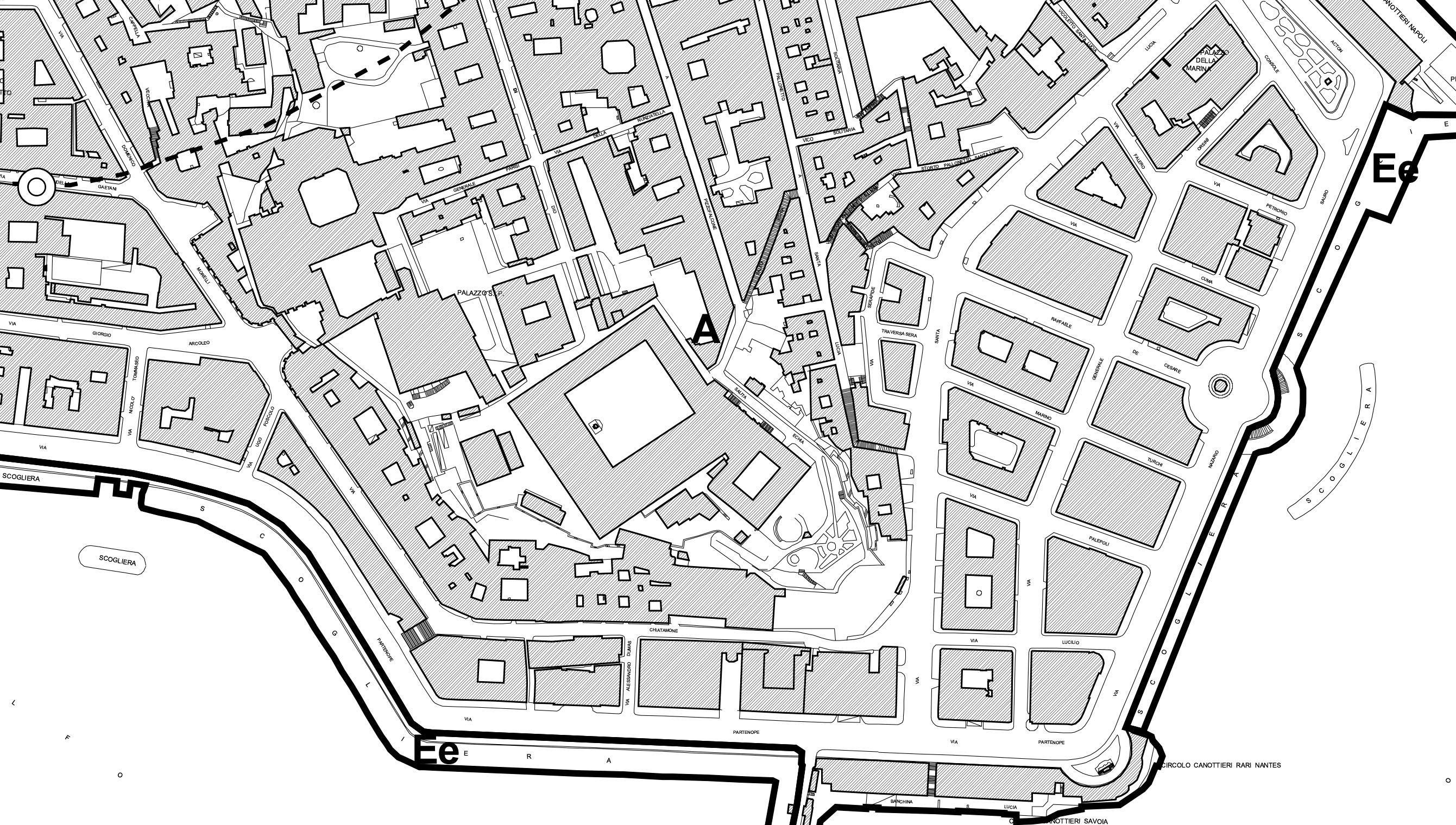 The area of Santa Lucia nown for its peculiar water springs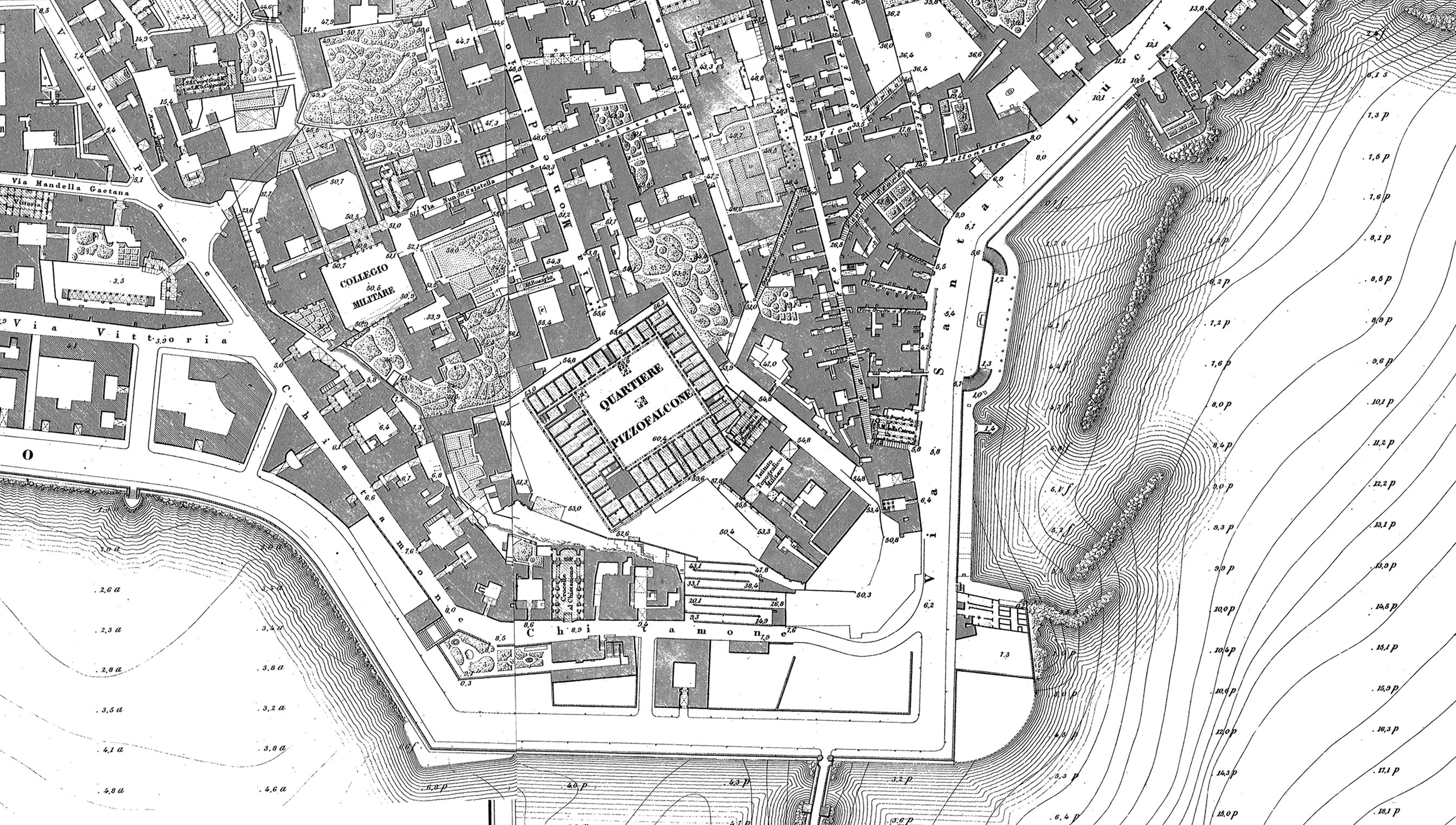 In the XVIII century plan of Schiavone the location of the Fountain of Santa Lucia