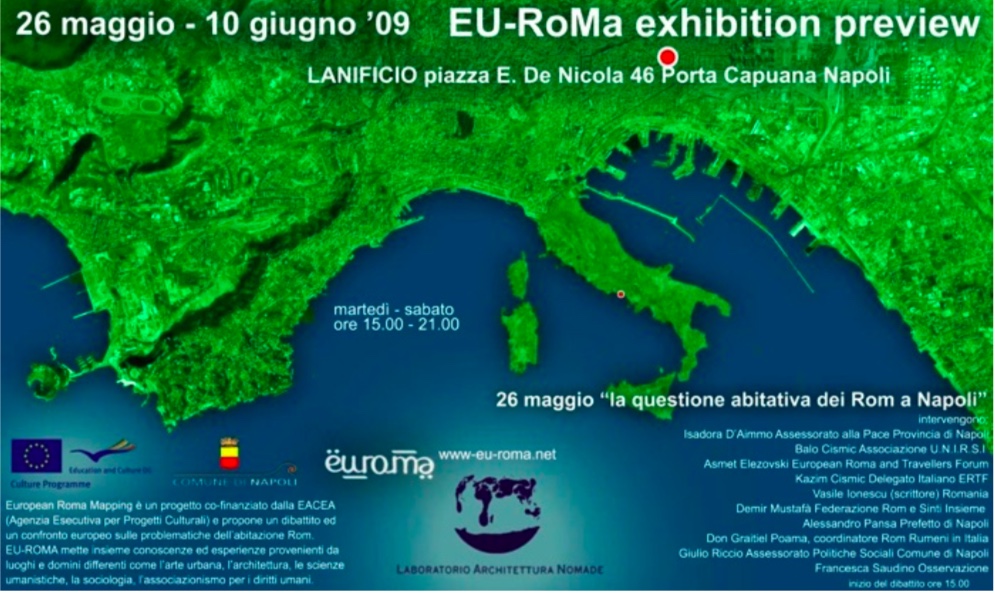 EU-RoMa Exhibition Preview & Public Talk
Beetween 26.05 and 10.06 2009 in lan's headquarter in p.zza e. de nicola 46 in Naples. A collection of stories, images, maps, documents and visions of Roma Housing modalities in Europe. The exhibition cointains a selection of the output work of an European research on Roma Housing related issues, a field work study in Greece, Italy, Romania, Serbia, and the United Kingdom.

The exhibition opened with a Public Round Table Discussion, with the participation of European and Local Authorities, NGOs, Roma Community Members. Traditional food has been prepared and served by the Giugliano's Roma Community.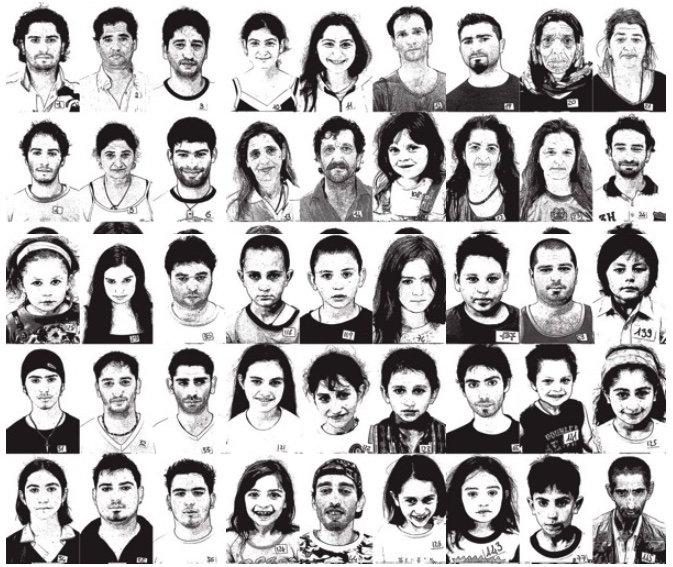 Maps and text by lan, ATU, LCF – projections by Balo Cizmic; Photography Martin Devrient.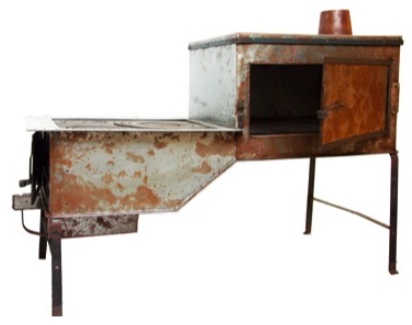 Isadora D'Aimmo – Assessorato alla Pace Provincia di Napoli Balo Cismic – Associazione U.N.I.R.S.I Asmet Elezovski – European Roma and Travellers Forum Kazim Cismic – ERTF Italia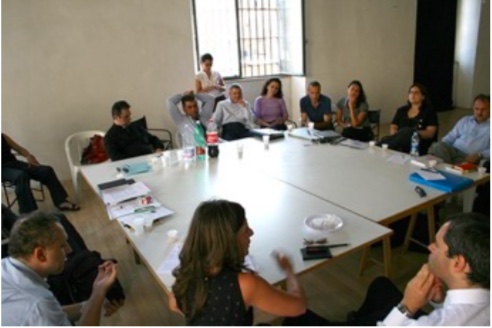 Vasile Ionescu – Romania Demir Mustafà – Federazione Rom e Sinti Insieme Alessandro Pansa – Prefetto di Napoli Don Graitiel Poama – Coordinazione Rom Rumeni in Italia Giulio Riccio – Assessorato Politiche Sociali Comune di Napoli Francesca Saudino – Osservazione Onlus Renata Guadalupi – Progettazione "campo rom" Giugliano Marina Fumo – Facoltà di Ingegneria Napoli Alexander Valentino – Coordinazione progetto EU-RoMa Pietro Nunziante – Presidente LAN