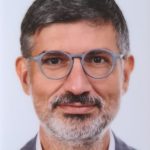 Ajmal Maiwandi – Chief Executive Officer at Aga Khan Trust for Culture Afghanistan
Preserving some of the most important historic public sites in Afghanistan, the work of the Aga Khan Trust for Culture has transformed derelict sites into thriving centers for public interaction, exchange and economic regeneration.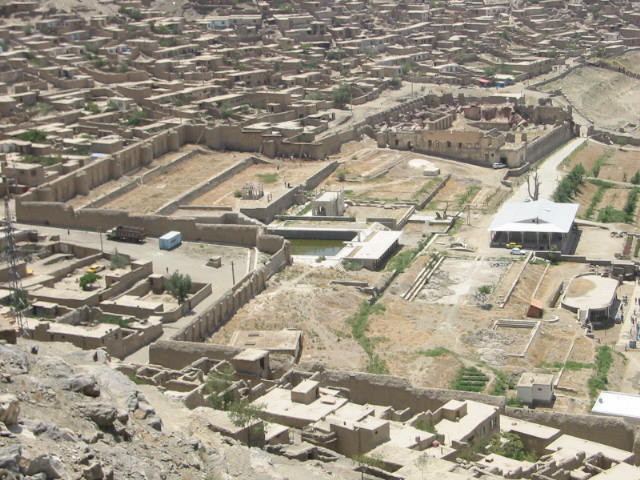 14 october 2021

CoolCity_Deep – Experimental studies on the internal dynamics of liquid water and consequences on its cooling capacity – 27.04.2020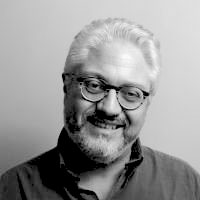 Roberto Germano, Physicist
MSc in Physics from the "Federico II" University of Napoli. Founder and CEO of PROMETE Srl – CNR Spin off Company. Author of numerous articles of experimental physics in international scientific journals (h-index = 11), and of some patents for industrial inventions. Winner of the 2004 award "Roberto Marrama", a competition in search of young entrepreneurial talents. Advisor of the magazine "Technology Transfer", founder and member of the Scientific Committee of the Association NOI – Napoli Open Innovation, Former Technology Transfer expert in the issue of the Ministry of Economic Development. Author of the books "Cold Fusion, Modern history of inquisition and alchemy" (Bibliopolis, 2000, second ed. 2003) – Preface by Giuliano Preparata, and "AQUA, Electromagnetic Water and its amazing adventures" (Bibliopolis, 2006 ) – Preface by Emilio Del Giudice, co-author of "Technology Transfer" (Franco Angeli, 2010), and of the "Pocket Manual of Technology Transfer" (Il Denaro, 2010). He is member of the Scientific Committee of the IC-MAST – the International Conference on Materials and Applications for Sensors and Transducers, and Chairman of the Session: LECS, Low Energy Coherent Systems, and of the Scientific Committee of the Aquaphotomics International Symposium, and of the Scientific Committee of the AQUAPHOTOMICS International Symposium (Japan).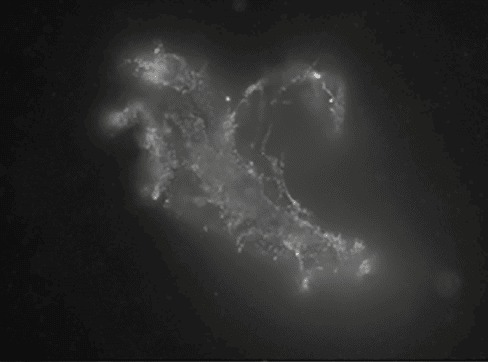 CoolCity_Deep – The Sebeto, between myth and history – Bruno Brillante – 13.04.2020

CoolCity_Deep opened with a lecture on the theme of the water of Naples par exellence, the topic that arouses an almost morbid curiosity in us, Bruno Brillante has illustrated the mythical / tragic Sebeto River. It is said that it rose in Volla and that the Maddalena Bridge surmounted it at the mouth. Paintings and texts have left indelible memories of this disappeared stream. The first Cool City detailed-studies-section has been organized as a trip out of town for Easter Monday, accompained by a passionate connoisseur of the pearls of Naples, in search of the most celebrated river in the history of Naples.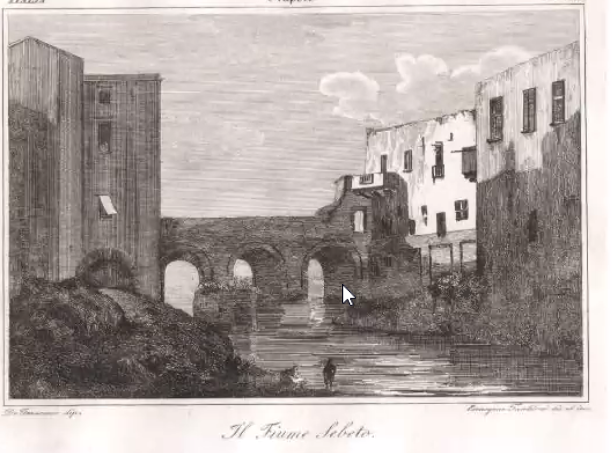 Christopher Thompson_AFAR – 21.02.2019 – Il Vuoto Proprio
Afar is a series of inter-related, multi-discipline arts projects. The works explore our changing relationship with the places we live and the natural world at large, with the hope of better understanding the deep feelings of separation and disconnect that seem so prevalent during this rapid and dramatic transformation of 'home'. It is a project of listening, above all, in which the geographical reading of illustrative telling places is informed first and foremost by the voices of those who experience it. In turn, the works born from this process aim to encourage a wider, pluralistic conversation that allows the discussion to evolve. Film screenings, book presentations and installations are often therefore organised as participatory events, talks or seminars, so as to allow this ongoing listening process to flourish and indeed shape future pieces, while also converting those distances into connections. As such each piece acts as a kind of invitation, and asks: where might we meet?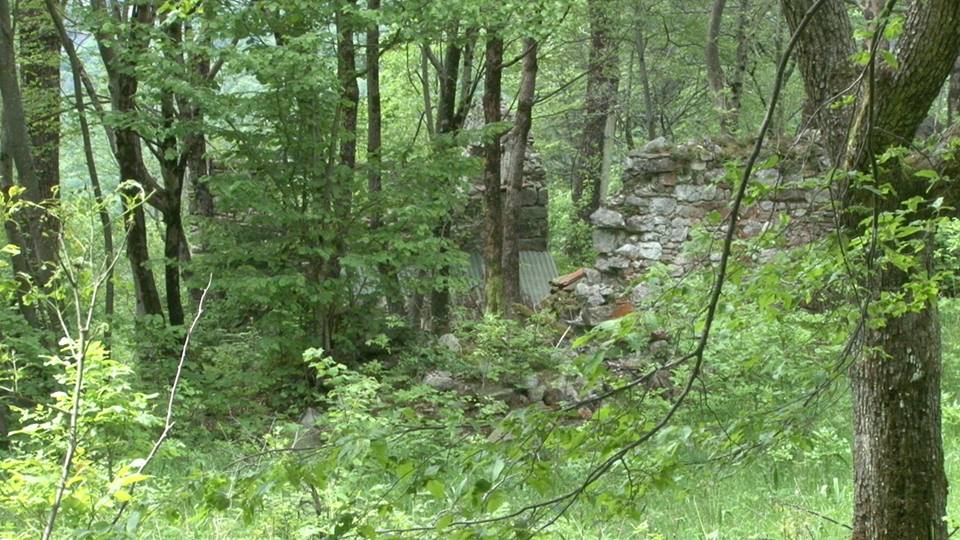 Christopher Thomson is a writer, photographer and filmmaker. His work concerns notions of home and the significance of place and landscape, often exploring the marginal spaces that give clues to our contemporary condition. His books include The New Wild: Life in the Abandoned Lands, Travels Through Absence and The Place Between. The film The New Wild premiered at various international festivals in 2017 and is now being distributed theatrically throughout Italy by Tucker film.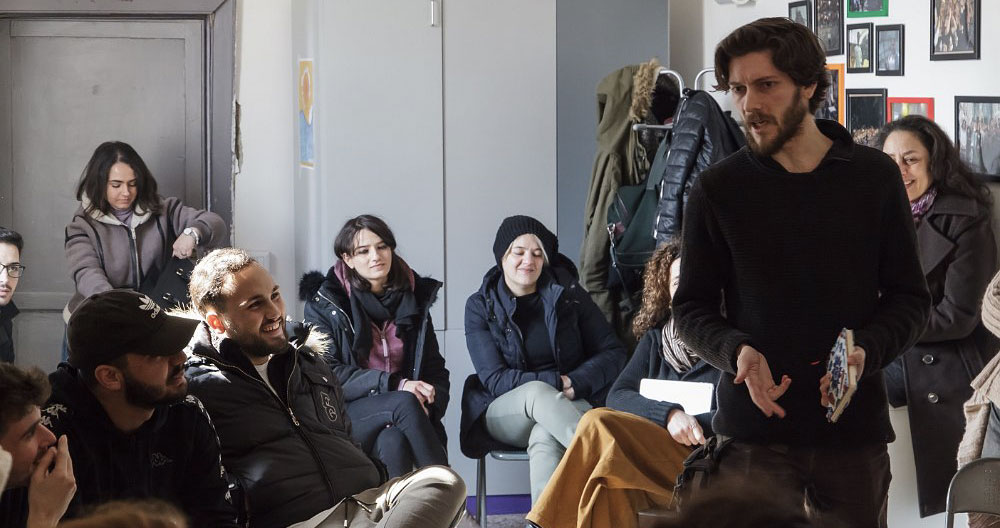 Le Scalze, Chiesa di San Giuseppe delle Scalze a Pontecorvo, Salita Pontecorvo, 65
Alessandra Cianelli_Sulla pratica della Meraviglia. Gli sguardi amorosi riaprono gli occhi dei dormienti chiusi dal passato insolente – 21.02.2019 – Il Vuoto Proprio

L'uso della Meraviglia e dello Spiazzamento, tecnologie proprie delle pratiche artistiche e del gioco infantile, consentono di entrare, percorrere, sperimentare e immaginare spazi e tempi, mentali e materiali, altrimenti (quasi) inaccessibili.
La pratica ininterrotta della provocazione e della rottura della forma, e la sua incessante quotidiana umile ri-costruzione sempre diversa, potrebbe provocare la procreazione di una tecnologia della conoscenza che si muove ad un altro livello, quello dell'attenzione ininterrotta al fare (pensiero, parola, segno, gesto, suono, respiro etc.):
forse così potrebbe emergere solo il necessario.
Le teorie potrebbero essere un altro aspetto delle pratiche e viceversa, praticamente la stessa cosa, in un'altra forma.
Alessandra Cianelli , ricercatrice&artista&praticante culturale, incrocia mezzi e discipline diverse (film-video, disegno, fotografia, performance, radio, arte sonora, scrittura). Rimozione, decostruzione e rimodulazione della memoria individuale e collettiva, fondamento di produzione culturale è il tema alla base di tutta la ricerca. Nel progetto Il paese delle terre d'Oltremare (2012-2019) focalizzato sull' Archivio (coloniale) e sul complesso espositivo della Mostra d'Oltremare a Napoli, così come nell'investigazione sui processi di abbandono e/o scomparsa di comunità e culture rurali Dormitio Virginis/Wheat, seeds, culture, agriculture 2008-2018 e Biological Archive, Biographical Archive 2010-2017, la sua ricerca si sviluppa all'intersezione tra pratiche della memoria privata e collettiva. E' membro del Centro Studi Postcoloniali e di Genere, Università l'Orientale. Ha fondato dal 2014 Dormire, residenza informale a Napoli per pensatori, ricercatori e visionari.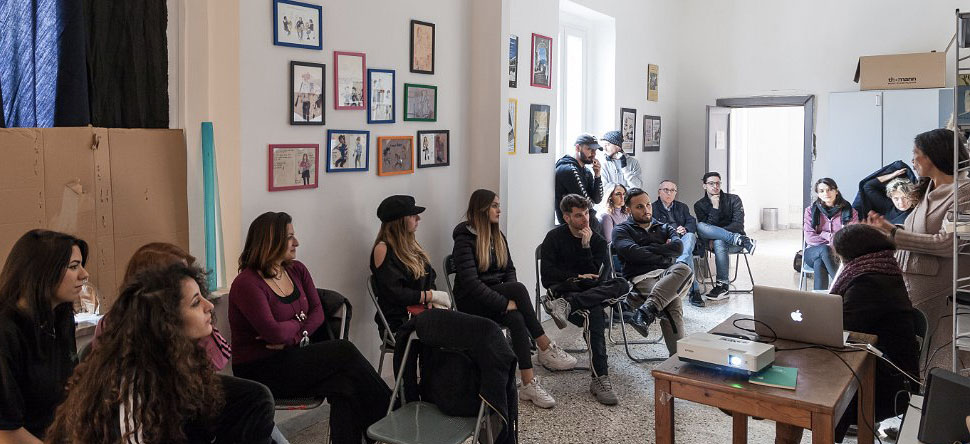 Le Scalze, Chiesa di San Giuseppe delle Scalze a Pontecorvo, Salita Pontecorvo, 65
Maria Thereza Alves_Wake for Berlin – 07.02.2019 – Il Vuoto Proprio
Plants sprout and grow unofficially throughout forgotten or empty spaces of cities. They can reflect a complexity of the city that may not be part of the official history of the city. Maria Thereza Alves will discuss her work, Wake, which is an investigation based on the botanical history of the possibilities of the arrival of seeds by animals, wind, people and any other accidents of history in a city.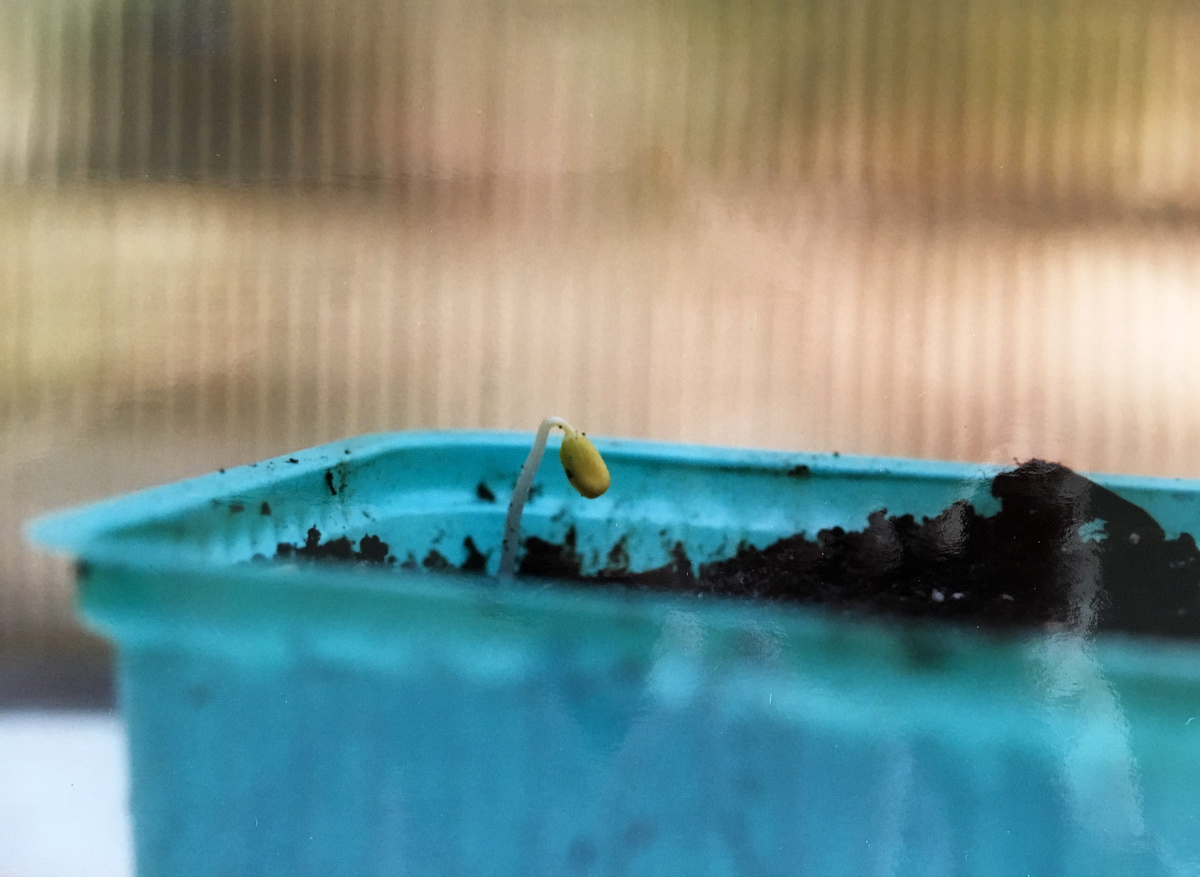 Maria Thereza Alves, (Brazil, 1961) has participated in Manifesta in Palermo, the 32nd São Paulo Biennale, the Sharjah Biennale and dOCUMENTA (13) and a solo exhibit at MUAC in Mexico City and a survey exhibit at CAAC in Seville. Alves is the recipient of the Vera List Prize for Art and Politics 2016-2018. In 1988, Alves co-founded the Partido Verde of São Paulo in Brazil. In 1978 she made an official presentation of human rights abuses of the indigenous population of Brazil at the U.N. Human Rights Conference in Geneva. Her upcoming book, Recipes of Survival will be published by University of Texas Press. www.mariatherezaalves.org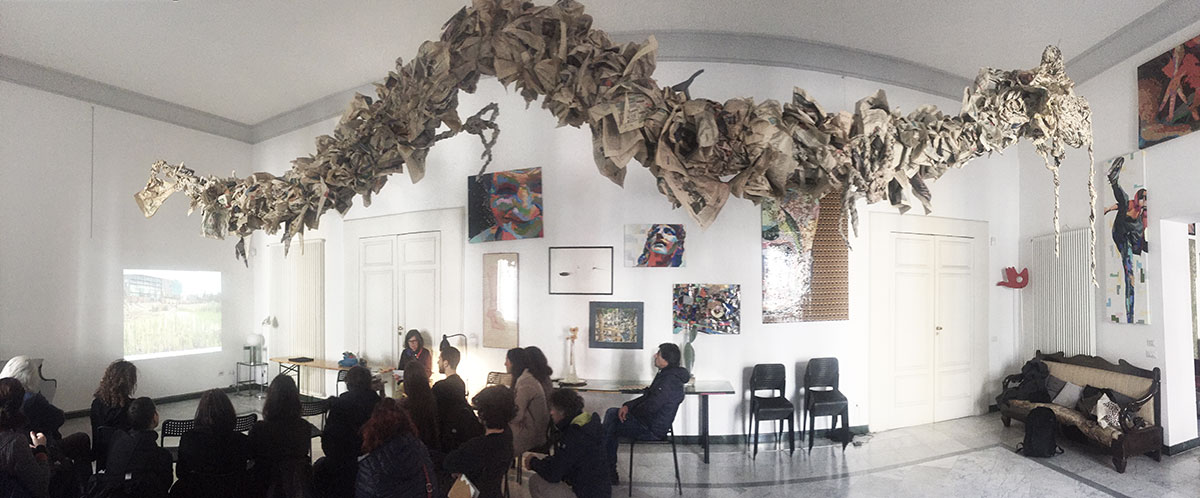 Brodo Associazione Culturale
Palazzo dello Spagnolo, via Vergini 19, Napoli
Marcello Chiarenza_ Per una Poetica del Creato – Il Vuoto Proprio – 24.01.2019
[…] nel mio lavoro subisco l'attrazione ed il fascino dello spazio, gli orientali direbbero del vuoto, quell'oceano infinito delle possibilità, il luogo senza confini in cui aleggiano le voci interiori di ogni cosa […]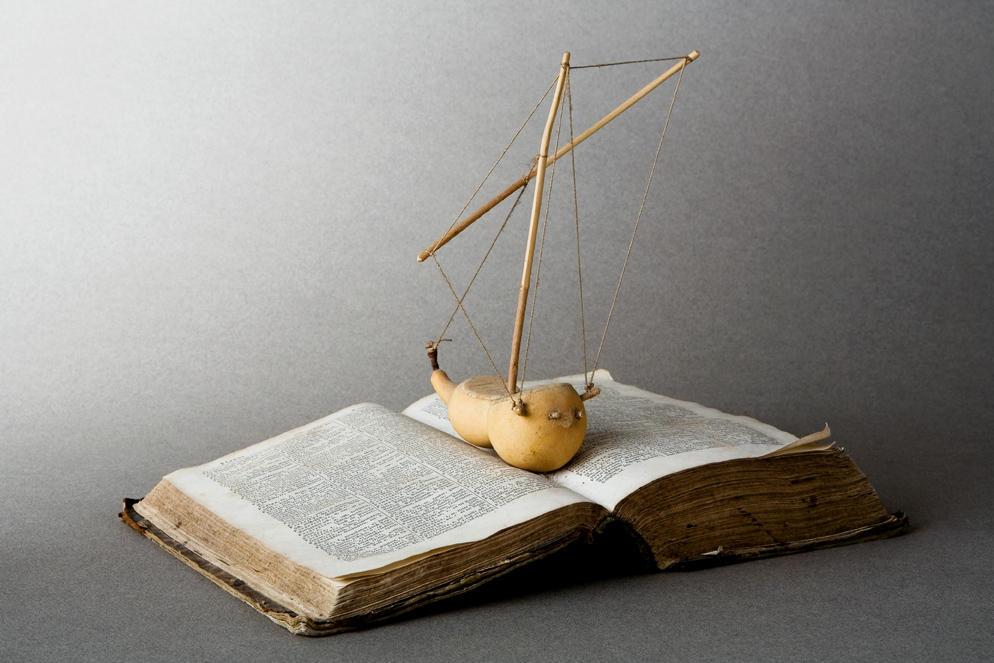 Marcello Chiarenza, nato in Sicilia nel 1955, laureato in architettura presso il Politecnico di Milano, da decenni opera nel campo della figurazione simbolica e della drammaturgia della festa, nei diversi ruoli di scultore, pittore, scenografo, conduttore di laboratori, autore e regista teatrale.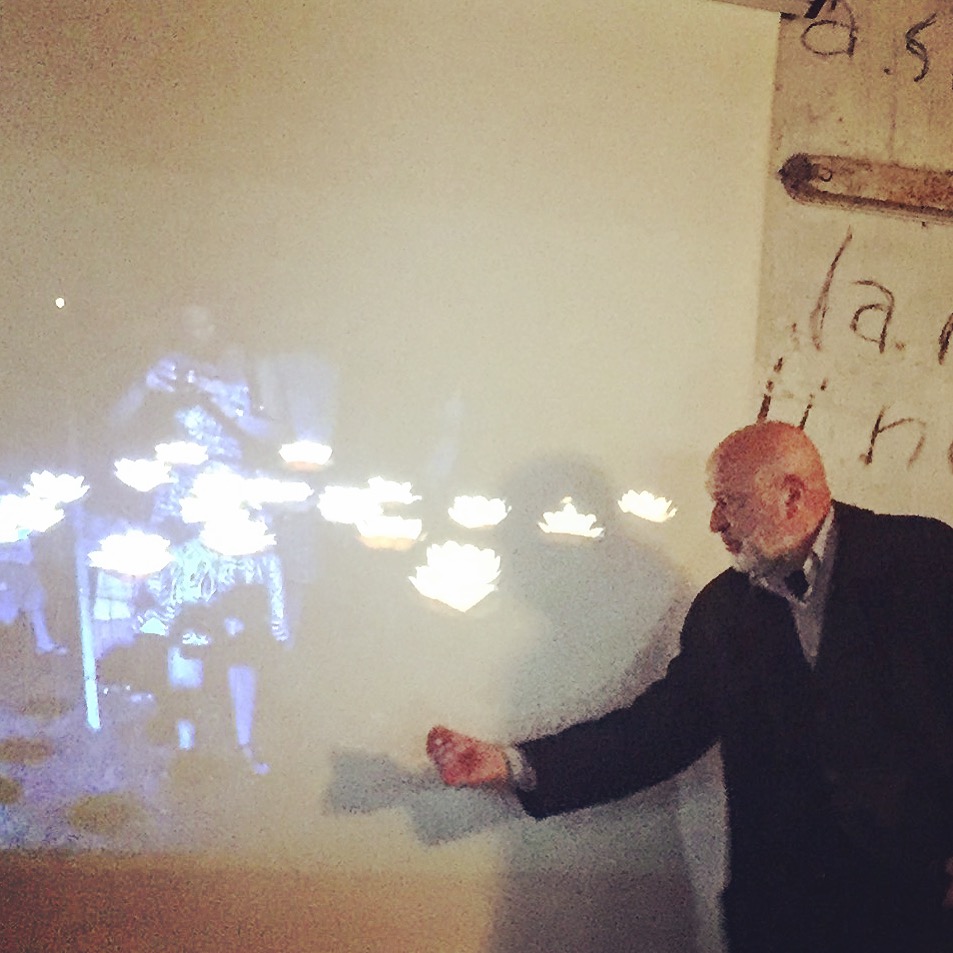 LAN – ex Lanificio, Piazza Enrico de Nicola, 46.