Christopher Thompson_AFAR – 21.02.2019 – Il Vuoto Proprio
Afar is a series of inter-related, multi-discipline arts projects. The works explore our changing relationship with the places we live and the natural world at large, with the hope of better understanding the deep feelings of separation and disconnect that seem so prevalent during this rapid and dramatic transformation of 'home'. It is a project of listening, above all, in which the geographical reading of illustrative telling places is informed first and foremost by the voices of those who experience it. In turn, the works born from this process aim to encourage a wider, pluralistic conversation that allows the discussion to evolve. Film screenings, book presentations and installations are often therefore organised as participatory events, talks or seminars, so as to allow this ongoing listening process to flourish and indeed shape future pieces, while also converting those distances into connections. As such each piece acts as a kind of invitation, and asks: where might we meet?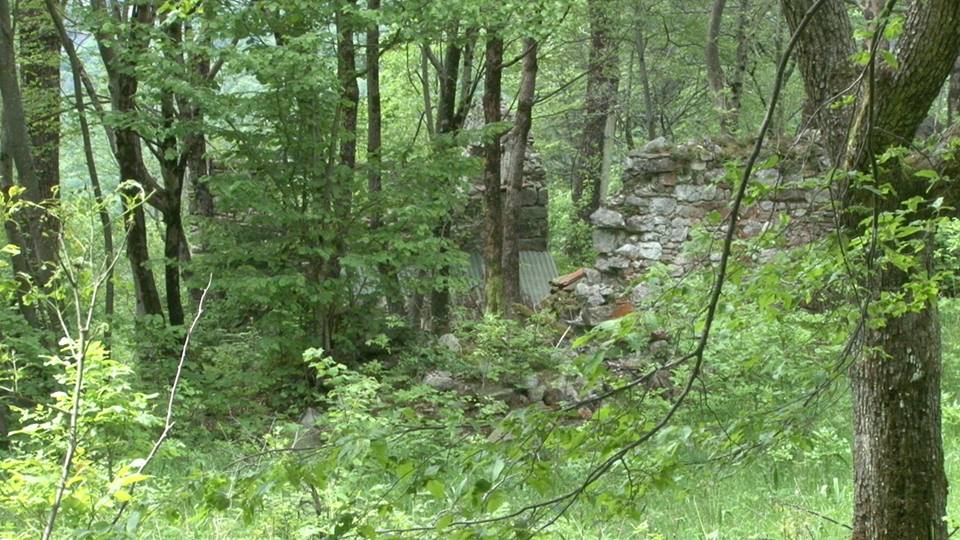 Christopher Thomson is a writer, photographer and filmmaker. His work concerns notions of home and the significance of place and landscape, often exploring the marginal spaces that give clues to our contemporary condition. His books include The New Wild: Life in the Abandoned Lands, Travels Through Absence and The Place Between. The film The New Wild premiered at various international festivals in 2017 and is now being distributed theatrically throughout Italy by Tucker film.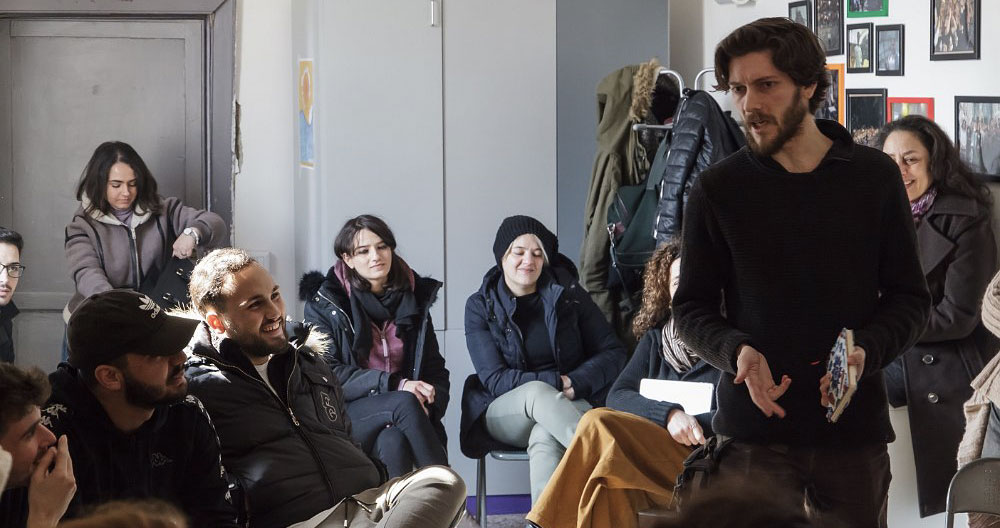 Le Scalze, Chiesa di San Giuseppe delle Scalze a Pontecorvo, Salita Pontecorvo, 65
Alessandra Cianelli_Sulla pratica della Meraviglia. Gli sguardi amorosi riaprono gli occhi dei dormienti chiusi dal passato insolente – 21.02.2019 – Il Vuoto Proprio

L'uso della Meraviglia e dello Spiazzamento, tecnologie proprie delle pratiche artistiche e del gioco infantile, consentono di entrare, percorrere, sperimentare e immaginare spazi e tempi, mentali e materiali, altrimenti (quasi) inaccessibili.
La pratica ininterrotta della provocazione e della rottura della forma, e la sua incessante quotidiana umile ri-costruzione sempre diversa, potrebbe provocare la procreazione di una tecnologia della conoscenza che si muove ad un altro livello, quello dell'attenzione ininterrotta al fare (pensiero, parola, segno, gesto, suono, respiro etc.):
forse così potrebbe emergere solo il necessario.
Le teorie potrebbero essere un altro aspetto delle pratiche e viceversa, praticamente la stessa cosa, in un'altra forma.
Alessandra Cianelli , ricercatrice&artista&praticante culturale, incrocia mezzi e discipline diverse (film-video, disegno, fotografia, performance, radio, arte sonora, scrittura). Rimozione, decostruzione e rimodulazione della memoria individuale e collettiva, fondamento di produzione culturale è il tema alla base di tutta la ricerca. Nel progetto Il paese delle terre d'Oltremare (2012-2019) focalizzato sull' Archivio (coloniale) e sul complesso espositivo della Mostra d'Oltremare a Napoli, così come nell'investigazione sui processi di abbandono e/o scomparsa di comunità e culture rurali Dormitio Virginis/Wheat, seeds, culture, agriculture 2008-2018 e Biological Archive, Biographical Archive 2010-2017, la sua ricerca si sviluppa all'intersezione tra pratiche della memoria privata e collettiva. E' membro del Centro Studi Postcoloniali e di Genere, Università l'Orientale. Ha fondato dal 2014 Dormire, residenza informale a Napoli per pensatori, ricercatori e visionari.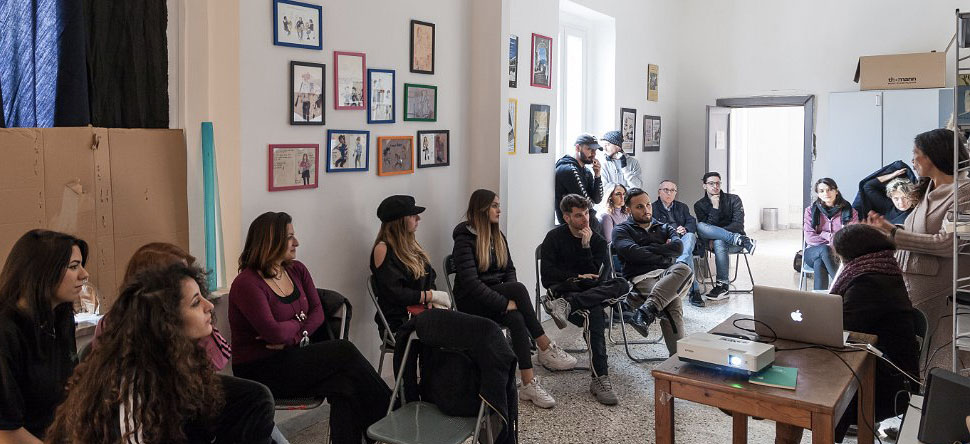 Le Scalze, Chiesa di San Giuseppe delle Scalze a Pontecorvo, Salita Pontecorvo, 65
Maria Thereza Alves_Wake for Berlin – 07.02.2019 – Il Vuoto Proprio
Plants sprout and grow unofficially throughout forgotten or empty spaces of cities. They can reflect a complexity of the city that may not be part of the official history of the city. Maria Thereza Alves will discuss her work, Wake, which is an investigation based on the botanical history of the possibilities of the arrival of seeds by animals, wind, people and any other accidents of history in a city.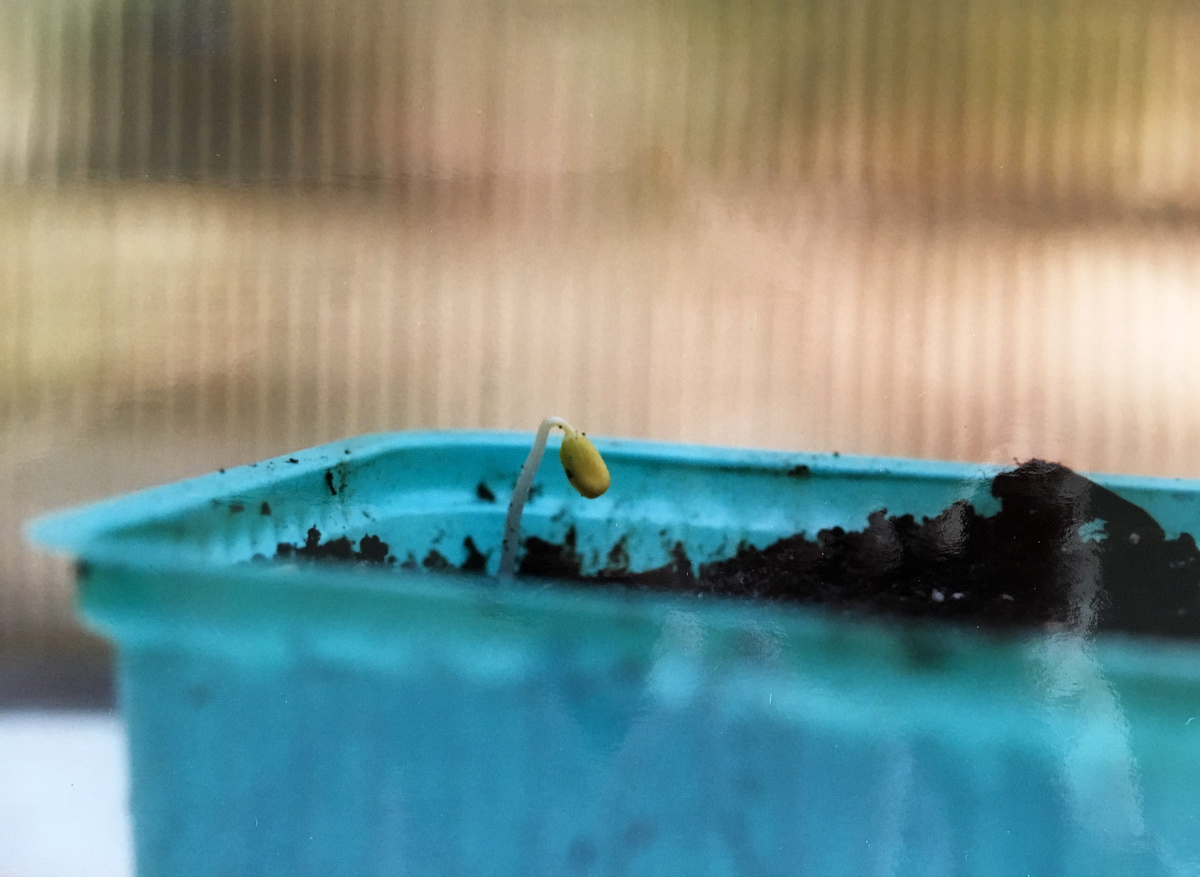 Maria Thereza Alves, (Brazil, 1961) has participated in Manifesta in Palermo, the 32nd São Paulo Biennale, the Sharjah Biennale and dOCUMENTA (13) and a solo exhibit at MUAC in Mexico City and a survey exhibit at CAAC in Seville. Alves is the recipient of the Vera List Prize for Art and Politics 2016-2018. In 1988, Alves co-founded the Partido Verde of São Paulo in Brazil. In 1978 she made an official presentation of human rights abuses of the indigenous population of Brazil at the U.N. Human Rights Conference in Geneva. Her upcoming book, Recipes of Survival will be published by University of Texas Press. www.mariatherezaalves.org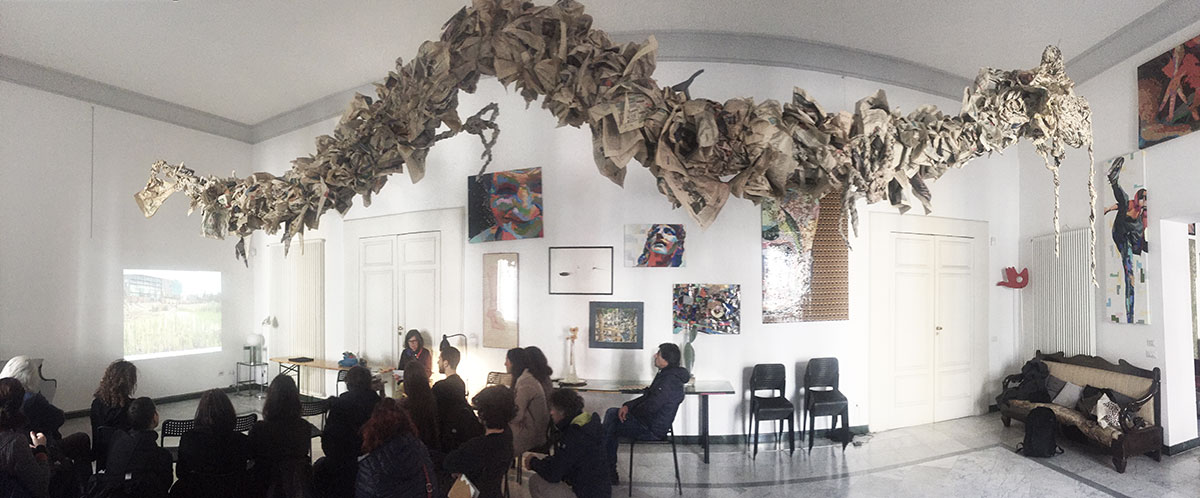 Brodo Associazione Culturale
Palazzo dello Spagnolo, via Vergini 19, Napoli
Marcello Chiarenza_ Per una Poetica del Creato – Il Vuoto Proprio – 24.01.2019
[…] nel mio lavoro subisco l'attrazione ed il fascino dello spazio, gli orientali direbbero del vuoto, quell'oceano infinito delle possibilità, il luogo senza confini in cui aleggiano le voci interiori di ogni cosa […]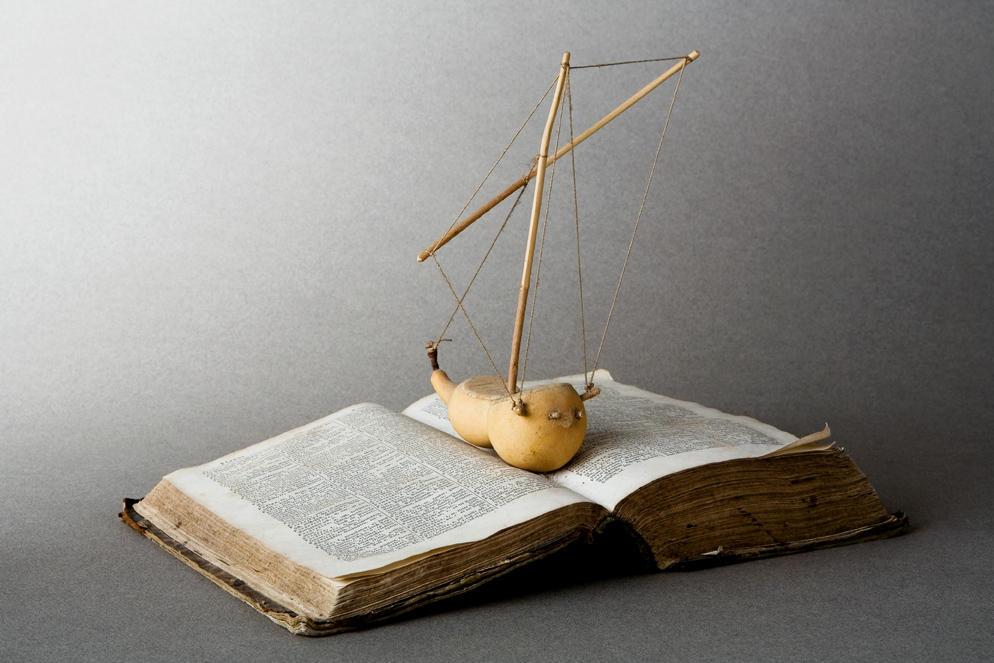 Marcello Chiarenza, nato in Sicilia nel 1955, laureato in architettura presso il Politecnico di Milano, da decenni opera nel campo della figurazione simbolica e della drammaturgia della festa, nei diversi ruoli di scultore, pittore, scenografo, conduttore di laboratori, autore e regista teatrale.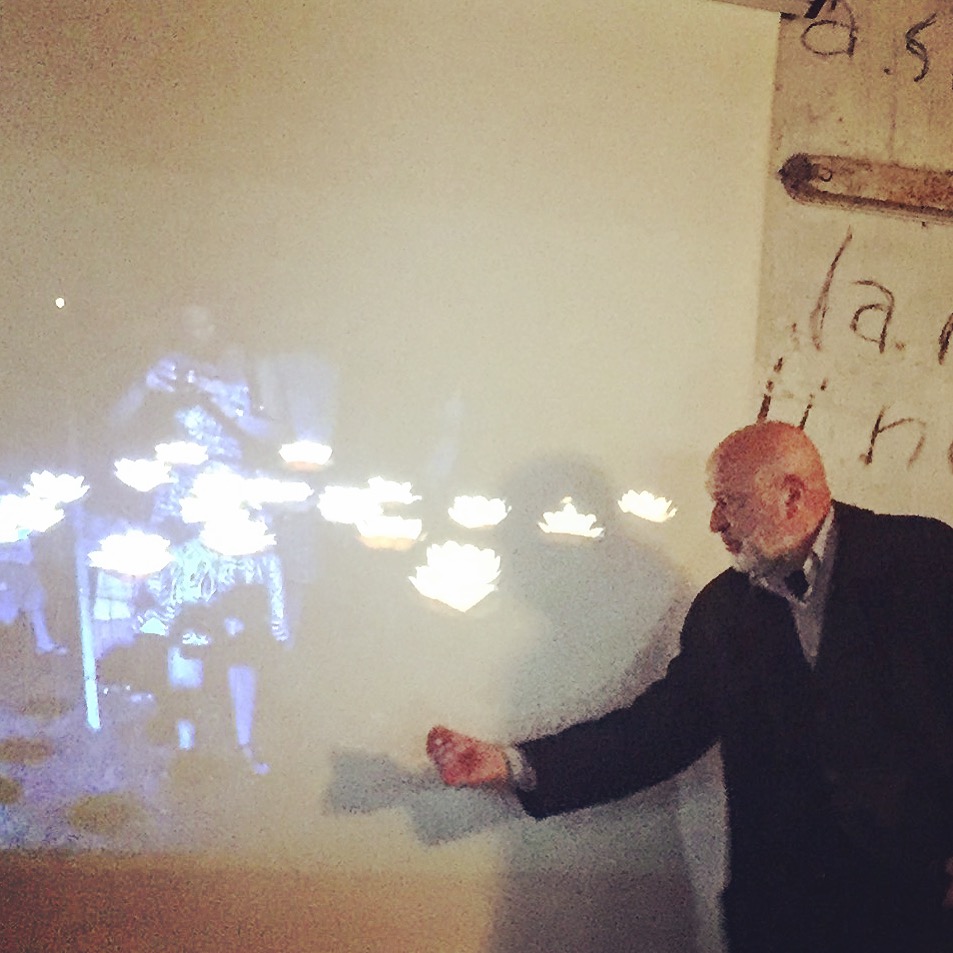 LAN – ex Lanificio, Piazza Enrico de Nicola, 46.
Com.In.Rom – Accrescere le competenze degli operatori sul fenomeno rom – "La Strategia Quadro per l'Inclusione Sociale dei Rom, Sinti e Camminanti come processo in evoluzione" Alexander Valentino e Nicolae Gheorghe. Prefetture di Catanzaro, Crotone, Cosenza, Foggia, Bari, Barletta-Trani. 2013
"EU Projects in Favour of the Roma Community" Conference
Education, Culture, Youth best practices, Brussels 10-11.3.2010. Workshop "Social inclusion through community involvement and housing"
The Directorate-General for Education and Culture organized this conference to discuss the involvement and impact of EU programs with the Roma minority. It is based on a selection of best examples of projects related to the Roma people all funded through various European Commission programs. This initiative is part of efforts to better disseminate and build upon the results of programs and as such it marks a substantial contribution to the European Year for Combating Poverty and Social Exclusion.In parallel to the conference a seminar of experts on Roma culture is taking place and also an exhibition of 21 interesting and successful projects. A.Valentino. 2010

The Ratiu Foundation / Romanian Cultural Centre London United Kingdom / 26.06.09, From the Invisible to the Exotic, Hosted by Dr.Mike Phillips OBE, British novelist, historian and curator, Catalin Berescu (ATU) and Alexander Valentino (LAN), with David Knight (project 35). Gleaning images and stories from euroma for a discussion on Roma immigration from Romania and Italy, there was a chance for an interesting discussion among participants. A.Valentino.

Roma&Gypsy Survival Strategies, 22-25.06.2009, London School of Fashion. The EU-ROMA project and the Roma dwelling situation in Europe. P.Nunziante, A.Valentino.
Emergenze Rom, Univeristy of Architecture Politecnico of Milan Italy / 23.04.09, Among the others taking Anna Nufrio, Antonio Tosi (Politecnico of Milan), and Tommaso Vitale (Università Statale Milano Bicocca). P.Nunziante,
Building Together, EU-ROMA International Workshop, University of Thessaly, Faculty of Architecture, Volos Greece / 5-11.04.09. A.Valentino.
Gypsy Time – Turin Italy 27.09.08 –  In the frame of "Spirituality" a public discussion aimed to knowledge the citizens of Turin about Roma communities of the city. At the talk took part among the others the anthropologist Carlotta Saletti Salza, Giorgio Bezecchi, activist of Milan, and Laura Halilovic a jung director living in Turin. We had the chance to highlight the positive and negative policy of the administration of Turin, making comparisons with other interventions in European cities.
 XXIII UIA World Congress of Architecture – Turin Italy, 3-5.07.08 – Shack and the City, NEW POVERTY IN AND OUT OF EASTERN EUROPE, urban, fast growing communities in extreme poverty which are collateral casualties of the collapse of the centralized authoritarian regime. The inconsistencies of economic transition and inadequate social policies are there to enhance the process. Section: Democracy, participation, mediation, Decision. Order of Romanian Architects. P.Nunziante & A.Valentino.
Roma in Romania&Italy – Bucharest Romania / 19-26.10.08 Ion Mincu University of Architecture, Aula Magna. A.Valentino.
1st International Self Made City Workshop, Rome, february 1-4.02.2008, Istituto Svizzero di Roma Villa Maraini via Ludovisi 48. A.Valentino.
"In cerca di casa. Rom romeni in Italia e in Romania". International Conference, Gruppo Abele Turin, International and European Forum on Migration Research. A.Valentino.  2008
Future Habitat"Cooperazione e territorializzazione della cultura" P.Nunziante. Fondazione Olivetti, Roma. 2008